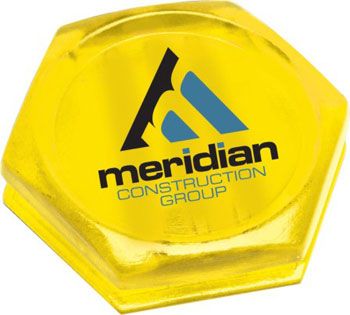 Holds pen on side of hard hat, keeping the writing instrument close at hand. Also, useful on truck dashboards, office desks or file cabinets. Attaches with sturdy adhesive backing.
Dimensions: 2" H x 2 1/4" W x 1/2" D
Imprint Areas: 1 1/4" Diameter
Printing Process: Pad printed. White ink recommended for the best imprint visibility on most translucent colors.
Options: Available with optional magnetic backing, add $.10 each.
Packaging: Individually polybagged
Colors:
Solid: Dark Blue, Light Grey, Purple, Salsa, White
Translucent: Blue, Coral, Green, Purple, Yellow