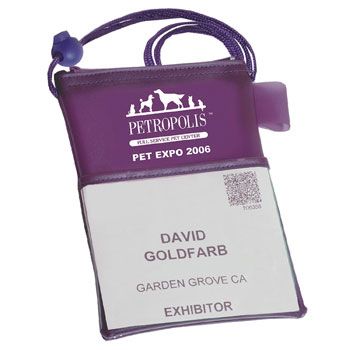 Grab attention at trade shows with this badge holder with matching cord and adjustable toggle. Features front pocket for badge ID, back pocket for business cards & slide loop to hold pen. Top zippered pouch holds trade show necessities.
Dimensions: 6 1/2" H x 4 7/8" W x 1/4" D
Imprint Areas: Front: 1 3/4" H x 3" W
Back: 2 1/2" H x 3" W
Printing Process: Screen Printed. One-color imprint only per position. White ink recommended for the best imprint visibility on (excluding frost).
Packaging: Bulk
Colors:
Translucent: Blue, Frost, Green, Orange, Purple, Red, Smoke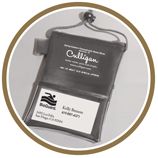 BACK SIDE IMPRINT SHOWN.